As a part of the RAL Diversity Fund Award the interactive virtual workshop Current Topics in Tropical Island Hydrology: Water Hazard & Resource Prediction & the WRF-Hydro Modeling System drew over 200 attendees from 44 different countries.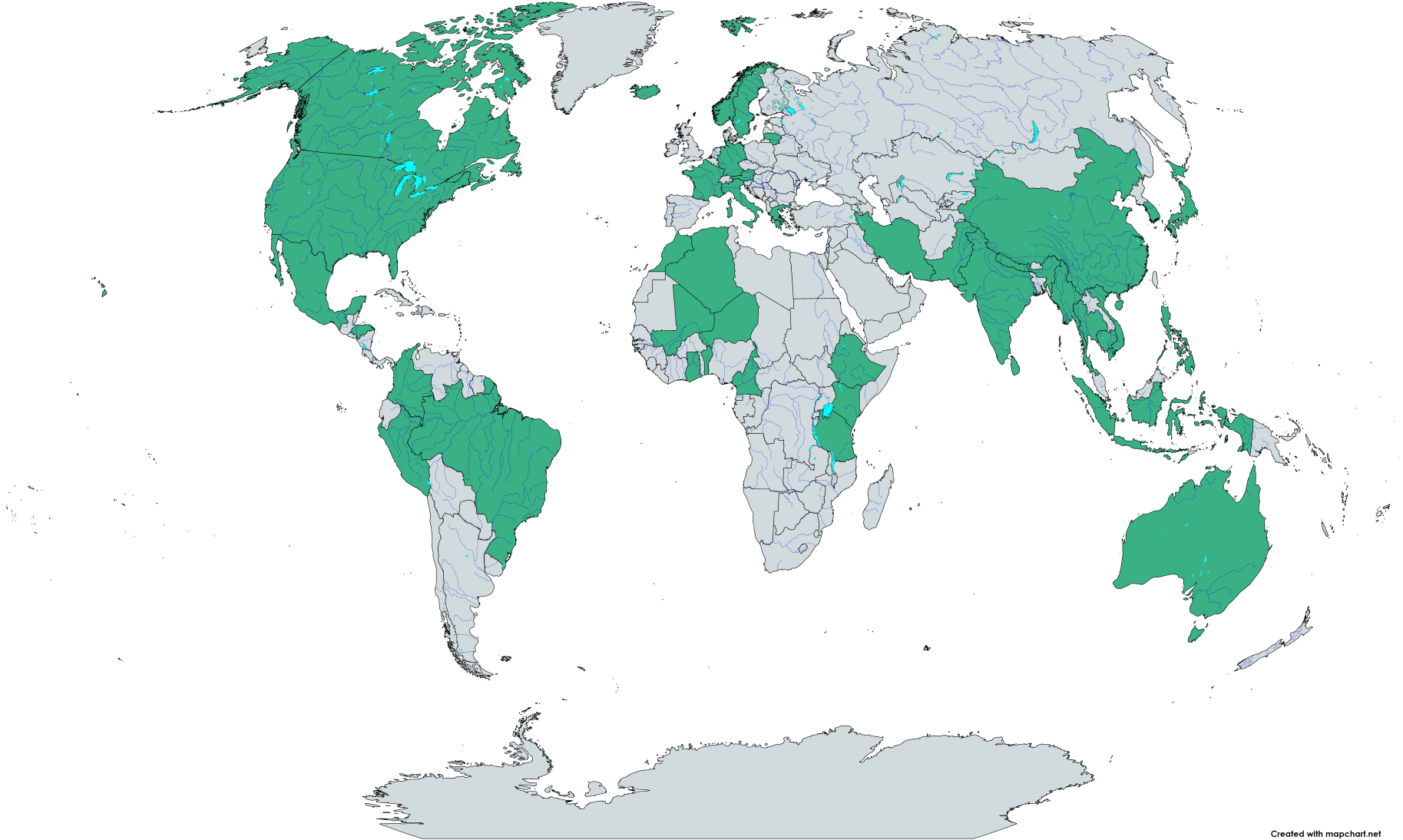 This event developed significant scientific capacity and initiated a community mindset across different branches of Tropical Island Hydrology from research to operations to public outreach resulting in a community of practitioners who will strive to reduce societies vulnerability to tropical island flooding events.
Focused hydrometeorological forecast guidance is currently under-utilized in a vast majority of tropical island
nations for which water hazard prediction and water resource provisioning are essential. With funding from the Research Applications Laboratory (RAL) Diversity Fund, we have built cloud-based distance learning modules tailored to the specific and unique hydrometeorological forecasting needs of tropical island nations utilizing the WRF-Hydro® modeling system.
These learning modules will allow graduate students, early-career scientists as well as seasoned scientists and forecasters in the fields of atmospheric and hydrologic science interested in hydrologic forecasting applications for tropical islands the ability to run the WRF-Hydro modeling system with a prepared test case using a laptop, a web browser, and a cloud service provider. By employing cloud-based technology to these learning modules, computational capacity and cost barriers to entry for new model users especially from economically challenged
and disadvantaged communities and institutions will be greatly reduced. These learning modules were created in collaboration with Dr. Yin-Phan Tsang and Yu-Fen Huang from the University of Hawaii, Manoa.
These learning modules utilize a test case created for a representative Tropical Pacific Island (Oahu, Hawai'i) and a flash flood event described below.

Collaborators
Dr. Tsang
is an Associate Professor at University of Hawaiʻi at Mānoa, Department of Natural Resources and Environmental Management and Director of the
Tsang Stream Lab
which investigates surface flow processes and their implications in fluvial ecosystems. Dr.Tsang was also recently awarded the NSF EPSCoR RII Track-4 fellowship for Building the Next Generation Meteo-Hydrological Model for Hawaii, using WRF-Hydro, which aims to establish collaboration between the university and national research laboratory to address water issues that contribute to both economic and security in Hawaii state.
Yu-Fen Huang
is a Ph.D. student at the Universtiy of Hawaii, in the Tsang Stream Lab. Her current research focuses on how peak streamflow (i.e. flash flood in Hawaii) changes under changing climate in Hawaii.
Disclaimer: These training modules are currently in Beta and demonstration status and will be available for public use in the near future. One must request access via our online contact form and specify the intent of use.

Study Area: Island of Oahu, Hawaii