Incorporating Weather and Climate into GIS Curricula
NCAR GIS Program BRIGHTE Workshop Series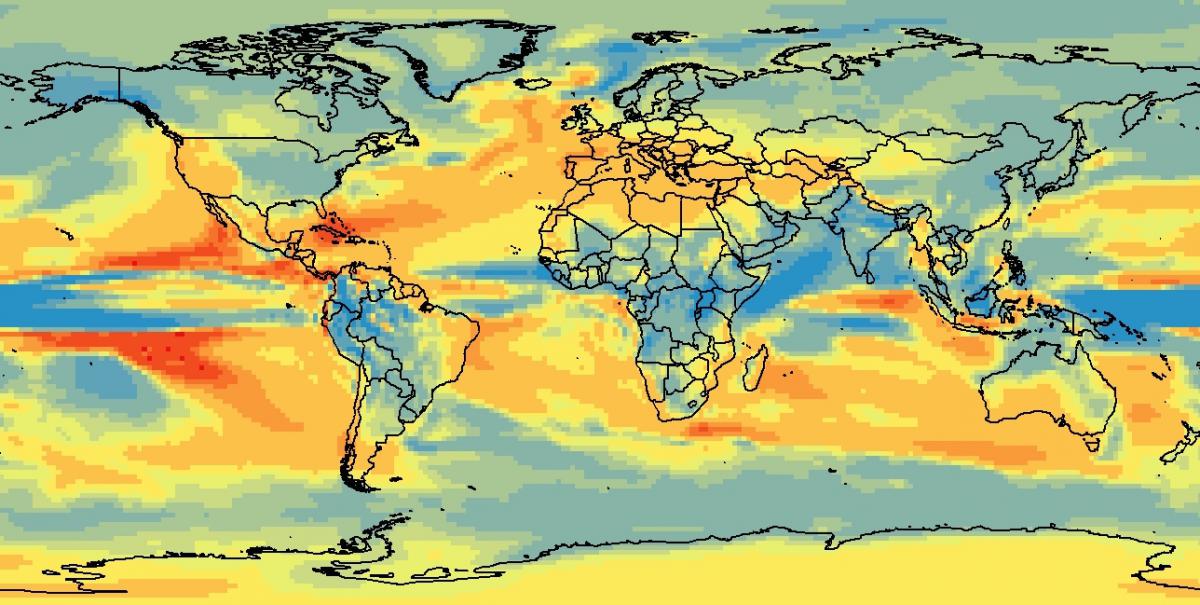 Jul. 6 to Jul. 8, 2016
8:00 am – 5:00 pm MDT
NCAR Foothills Laboratory, Boulder, Colorado
Main content
About
July 6-8, 2016 | National Center for Atmospheric Research Boulder, Colorado
Extreme weather and climate change impacts vary among different communities and populations, therefore addressing these problems requires spatial thinking and knowledge on the integration of climate science and meteorology with Geographic Information Systems (GIS). Significant progress has been made in the past several years in linking GIS with atmospheric and related sciences and their datasets. The intersection of GIS, weather, climate, and societal impacts becomes essential when students are learning about interdisciplinary problems that their communities face.
The goal of the workshop is to enhance geospatial education by integrating major issues of environmental change into the GIS curricula. This 3-day workshop will introduce GIS faculty and instructors from U.S. universities and colleges to fundamental concepts of atmospheric and related sciences. Participants will learn about state-of-the-art research in weather, climate, and societal applications. The workshop will include lectures, small group discussions, and GIS exercises. Participants will gain necessary knowledge and will have all workshop materials to teach these concepts to their GIS students.
All hands-on GIS activities will focus on advanced geospatial methods using examples from weather, climate, and societal impacts research. The GIS course will include:
Working with weather and climate model output (NetCDF data) in ArcGIS;
Using temporal analysis tools for climate data animation;
Web mapping of weather and climate data;
GIS analysis of social vulnerability to extreme weather;
Using Python for working with atmospheric data.
Climate change adaptation, preparedness for weather extremes, and developing sustainable solutions and practices are important topics for every community in the U.S.. GIS methods and tools are essential for understanding, analyzing, and communicating these complex, interdisciplinary problems. We invite GIS faculty and instructors from U.S. colleges and universities who are interested in incorporating dynamic weather and climate concepts into GIS curricula to attend this workshop. Faculty from community or junior colleges, Historically Black Colleges and Universities, Tribal Colleges, and Hispanic-Serving Institutions are encouraged to apply.
Application deadline is May 25, 2016.
Selected participants will be notified of their acceptance by May 31, 2016. All selected participants will receive travel support and per diem to attend the workshop.
Questions can be addressed to the workshop organizers: Olga Wilhelmi (olgaw at ucar.edu) and Jennifer Boehnert (boehnert at ucar.edu).
The workshop is funded through the NCAR Directorate Diversity Funding Program.
See the workshop website on gis.ucar.edu