New Internship Honors Tom Warner through Service to Others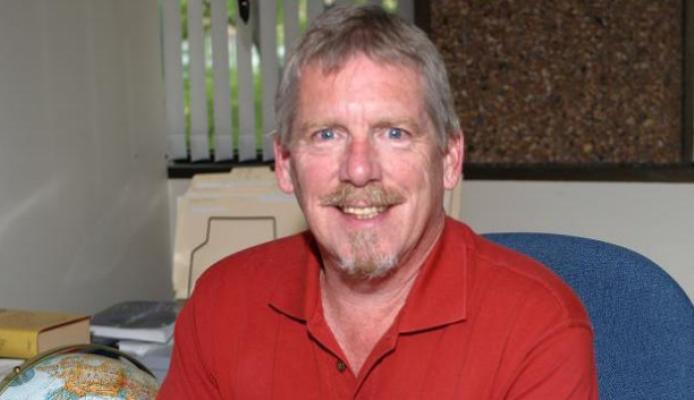 Colleagues and admirers of the late scientist Thomas T. Warner at NCAR's Research Applications Laboratory (RAL) and Advance Study Program (ASP) recently created an internship program in his name. The Warner Internship for Scientific Enrichment (WISE) offers $2500 to a student of ASP's Graduate Student Visitor Program who offers to volunteer his or her time to promote service and diversity.
One selected student per year must formulate a two-week plan that supports service through diversity and inclusion of under-represented groups.  The aforementioned stipend is intended to help support the student's visit and two-week service plan; however, as a way to encourage creativity in service to society and career advancement, there are not limitations on the use of the funds.  The internship recipient may perform service activities such as mentoring a SOARS or SPARK student or volunteering at a local high school with a large percentage of under-represented populations. "The goal of the WISE internship program is to expose graduate student visitors to the service mindedness that is at the core of RAL's work," said Terri Betancourt, a RAL software engineer and strong advocate for the WISE program.
Warner's wife, Susan Warner, initially came up with the idea for the WISE program after his passing last year. She shared the idea with a few of Warner's colleagues, and it quickly gained traction, as it was quite obvious that many people wanted to help leave a lasting impression that is in line with Tom's passion for education.  Through private donations from several individuals and institutions, the idea has become a reality, and funding is now immediately available for the WISE program.
The internship's focus on service to under-represented groups stems directly from Warner's passion to help others achieve their goals.  "Tom often sought out opportunities to lecture at under-represented educational institutions," said RAL Program Director and Warner's colleague Scott Swerdlin.  "It was indeed a passion of his."
The WISE program seeks to encourage students to mentor others much like Warner did throughout his career. "The long lasting impact of his efforts was so very evident at his memorial as countless people spoke about how he had changed their lives through his quiet but thoughtful assistance," said Betancourt.
After Warner's passing, his motivation to help others even prompted Susan Warner to ask for extra copies of his recently published book to be donated to students in need. 
Warner received his PhD in Meteorology from Pennsylvania State University in 1976 and became a part of the NCAR community in 1994.  At the time of his passing, he was a scientist at RAL, professor at the University of Colorado, associate editor of "Monthly Weather Review", and mentor to uncounted individuals.  For more on Warner's life and many accomplishments, please see Warner Internship for Scientific Enrichment (WISE). The WISE program is seeking its first internship recipient beginning in 2013 while ASP will begin accepting applications this fall.  To apply for the WISE program, go to http://www.asp.ucar.edu/graduate/graduate_visitor.php.  To donate, please send your contribution to UCAR, and indicate in the memo section of the check that it is for the WISE fund.  Checks may be mailed to
Warner Internship Fund
c/o Liz Hoswell, RAL
3090 Center Green Drive
Boulder, CO 80301
Cody Phillips is a writer and associate scientist for NCAR's Research Applications Program