RAL Honored for Renewable Energy Forecasting System
CO-Labs Governor's Award for High Impact Research
Image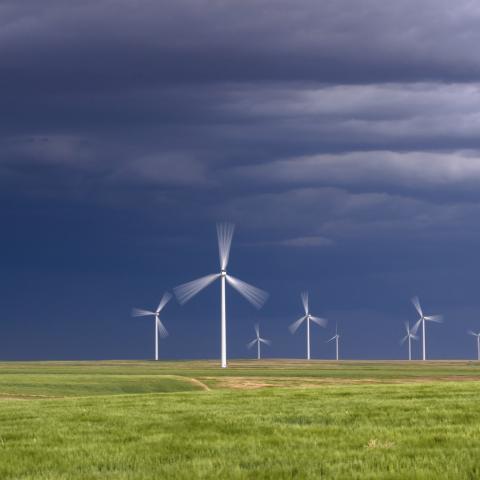 The sub-zero temps and black ice didn't put a freeze on the RAL renewable energy team who attended and were honored at the annual CO-Labs Governor's Award for High Impact Research on November 12at the Denver Museum of Nature and Science.  The group was lauded for the wind and solar power forecasting system it developed, which is now being utilized and is of great value to Xcel Energy.
CO-Labs is a unique collaboration of Colorado's leading scientific and research institutions.  It is focused on highlighting the important role of science and technology innovation in the state, and their significant contribution to Colorado's economy. UCAR's Cindy Schmidt is the force behind CO-Labs. During the 2008 financial crisis, when federal research dollars were being squeezed, she recognized what a big player Colorado was in R&D, and convened the heads of UCAR, NOAA, NIST, NREL, CU, CSU and DU to join forces and advocate for increased funding in R&D the state. Today CO-Labs has over 30 partners.  http://co-labs.org/
The renewable energy work at RAL is a prime example of a successful public-private partnership, and a perfect example of RAL's mission of bringing science to the user.