Road Weather Technology Improves The Way The Minnesota Department Of Transportation Clears Roads
Maintenance Decision Support System (MDSS) used to adjust salt application for Minn. Dept. of Transportation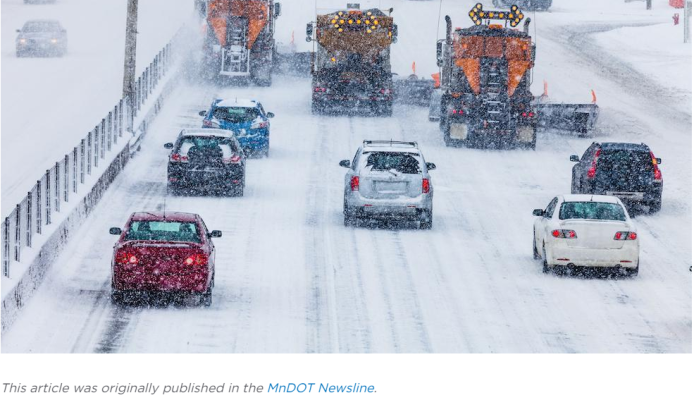 COURTESY OF ITERIS (FORECASTING, WEATHER, WEATHER FORECASTING Blogs)

This article was originally published in the MnDOT Newsline.
By Anne Meyer on 11.20.19

When snowplow operators clear snow or ice off a route, they have more than steel and salt on their side.
Nearly every truck in the Minnesota Department of Transportation's (MnDOT) fleet of about 800 is now equipped with road weather technology systems, giving drivers real-time data to determine the best course of action during each storm. Several systems work together to gather and share data with each operator and throughout the agency.