Two NCAR Scientists Awarded the 2018 Aviation & Space Operations Weather Prize
Robert Sharman, Ph.D., and Bruce Carmichael, Ph.D.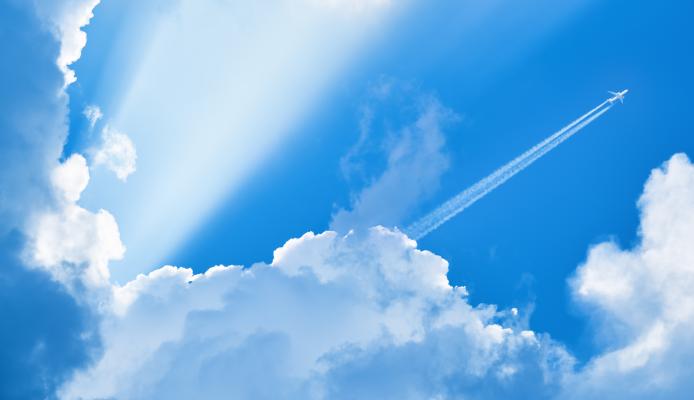 Two National Center for Atmospheric (NCAR) experts on weather aviation hazards and safety were awarded the Aviation & Space Operations Weather Prize at the annual American Meteorological Society (AMS) meeting in January. The prize is given yearly to an AMS member or group of members for the "most conspicuous effort to advance aviation and space operations safety or efficiency through the meteorological or climatological sciences." This holds particular significance to the researchers, as it comes from the commercial side of the aerospace sector.
Representatives from eight aviation industry groups gathered at the AMS annual award banquet to make the 2018 presentation of the prize to Robert Sharman, Ph.D., and Bruce Carmichael, Ph.D.
Sharman received the 2018 A&SO Weather Prize for his "lifetime achievements to identify, detect, warn, model, mitigate and promote industry education on the turbulence in commercial and private aviation."  Sharman is a veteran NCAR scientist who specializes in atmospheric turbulence and its effect on aircraft. His work with the Federal Aviation Administration and the airline industry seeks to better predict turbulence and safely guide aircraft away from it.
Sharing the 2018 prize, Carmichael was lauded for two decades promoting and leading the collaboration between the government and private sectors of aviation and meteorology.  His work provided annual forums to communicate and facilitate the sharing of needs, information and opportunities which led to enhanced safety throughout commercial and private uses of the realm.
The eight aviation industry groups coming together to award the Weather Prize are the Allied Pilots Association (APA) which served as the primary lead for the effort, along with the National Air Traffic Controllers Association (NATCA), the Airline Dispatchers Federation (ADF), Airlines for America (A4A), the National Business Aviation Association (NBAA), the Aircraft Owners and Pilots Association (AOPA), the Airline Pilots Association (ALPA), and the Range Commander's Council Meteorology Group. The combined representation of these eight associations is over one-quarter of a million pilots, eleven thousand companies and over eleven million employees.