FastEddy® wins HPCwire 2022 Award
Jeremy Sauer and his team won the Editor's Choice award for best use of HPC in Physical Science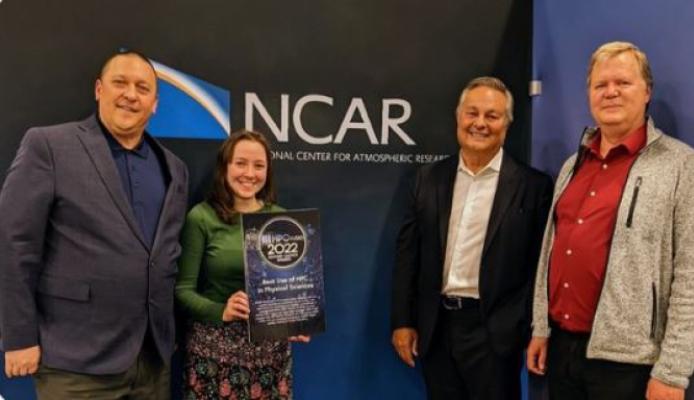 The FastEddy® team of Jeremy Sauer and Domingo Muñoz-Esparza won the 2022 HPCwire Editor's Choice Award for best use of HPC in Physical Science. FastEddy® is a GPU-based model that can run weather forecasts at a resolution of just 5 meters (16 feet), and can provide real-time weather hazard avoidance at the microscale level. FastEddy® allows scientists to predict how weather and buildings in an urban environment affect drones and other small aerial vehicles. 
The original purpose of this project was to develop and add fine-scale accelerated modeling into first responder training curriculum in plume atmospheric transport and dispersion (T&D).
HPCwire, the leading publication for news and information for the high-performance computing industry, announced the winners of the 2022 HPCwire Readers' and Editors' Choice Awards at the Supercomputing Conference (SC22) in Dallas, Texas during the week of November 14th. The two categories of awards are (1) Readers' Choice, where winners have been elected by HPCwire readers, and (2) Editors' Choice, where winners have been selected by a panel of HPCwire editors and thought leaders in HPC. 
These awards, now in their 19th year, are widely recognized as being among the most prestigious recognition given by the HPC community to its own each year and are the only awards that open voting to a worldwide audience of end users.
Congratulations to Jeremy Sauer, Domingo Muñoz-Esparza and the many other team members for earning this prestigious award.