Access to Climate Data for GIS Users Now Easier
Image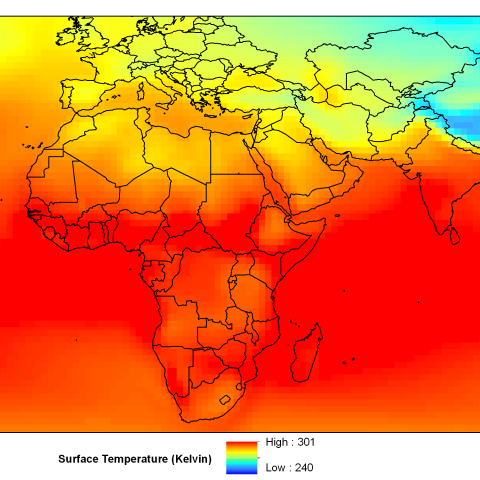 Geographic Information Systems (GIS) users can now access climate data more easily thanks to a recent redesign of the Climate Change Scenarios web page (https://gisclimatechange.ucar.edu/). Scientists and engineers at NCAR's Research Applications Laboratory (RAL) and Computational Information Systems Laboratory (CISL) recently updated the site to add a host of new features. At no charge, users can not only access their choice of dates, variables, and formats (shapefile or text) from the NCAR Community Climate System Model (CCSM) data, but pre-processed data such as long-term averages and climate model anomalies are also now available. The site redesign offers a much smoother user experience with user registration, the ability to provide more data, and an implementation of web service technologies, which accelerates data retrieval and on-the-fly conversion.
"The site is designed for people who know how to work with spatial data but may not have climate science expertise," said Olga Wilhelmi, project scientist and head of the GIS program at RAL. "This portal makes it easy to find, access, and analyze the data [GIS users] need."
The site also boasts extensive documentation regarding the appropriate use of climate model data along with an educational tutorial. The Climate Change Scenarios portal was the first of its kind when it was released in 2005 and is one of only a few that offers such services today. For further information, please contact Olga Wilhelmi: olgaw@ucar.edu.
Cody Phillips is a writer and associate scientist for NCAR's Research Applications Program