NCAR Contributes to Study of First Quantifiable Observation of Cloud Seeding
Potentially augmenting snowpack and water supplies in semiarid U.S. and regions worldwide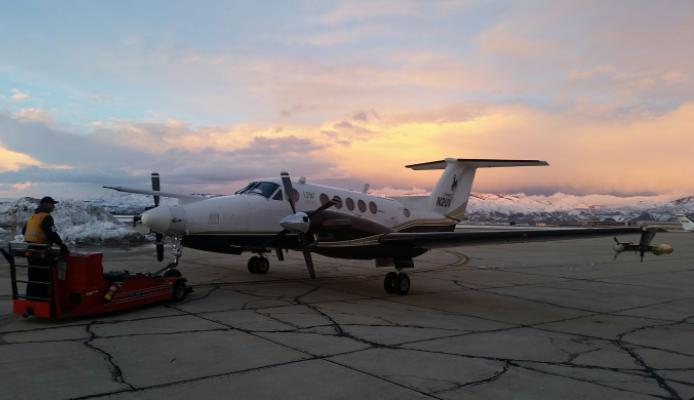 The Proceedings of the National Academy of Sciences (PNAS), a prestigious, often-cited scientific journal that publishes rigorous peer-reviewed research, recently published a paper on a cloud-seeding field campaign that typifies a successful collaboration of private, public and academic partnerships. 
The paper, "Precipitation Formation from Orographic Cloud Seeding," appeared in the Jan. 22  issue of PNAS, and it describes  the 2017 campaign SNOWIE (Seeded and Natural Orographic Wintertime Storms: the Idaho Experiment), an observational and modeling research program to address longstanding uncertainties regarding the effectiveness of orographic winter precipitation enhancement through glaciogenic cloud seeding. 
SNOWIE grew out of research that Idaho Power Co. had conducted with NCAR to improve its cloud-seeding program. This included the development of high-resolution computer modeling approaches to simulate cloud seeding, enabling researchers to better evaluate its impacts. The 2017 field campaign was conducted in the Payette Mountains of Idaho and sponsored by the National Science Foundation (NSF) and Idaho Power Company (IPC).  The program team consisted of NCAR investigators, IPC personnel, and investigators from the University of Wyoming, University of Illinois, University of Colorado, and and Boise State University.
The paper, co-authored by NCAR scientist Sarah Tessendorf, can be found in the January 22 issue of PNAS.