Fog Forecasting to Avoid Delays & Accidents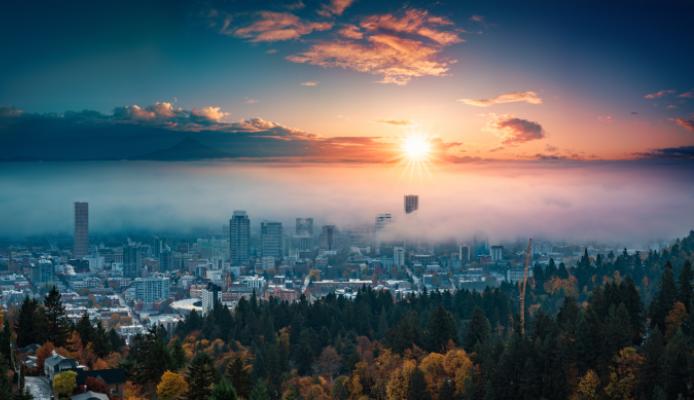 Fog is the second most common cause of weather-related aviation accidents behind strong winds. The impact of fog on the operations of the national airspace system can cost as much as $200,000 for just one single airport. Air traffic safety and efficiency would be improved if fog events were more accurately forecast by weather service providers. This improvement would give aviation operations and transportation departments enough lead time for alerts and avoidance measures to be put in place. Fog is also very costly in terms of both loss of life and property, as well as the interruption of ground transportation across the U.S. For example, foggy conditions in Illinois, excluding the city of Chicago, caused approximately 4,000 car accidents and 30 deaths annually.
Unfortunately, fog remains notoriously challenging to predict. The FAA Aviation Weather Research Program is funding a pilot study to assess the value of gathering gap-filling observations of temperature, moisture, and winds obtained using small Uncrewed Aircraft Systems to fill the current observational shortcomings of predicting low-visibility associated with fog. The study is called FOGMAP, which stands for Frequent in-situObservations above Ground for Modeling and Advanced Prediction of fog. UAS observations will be collected from a small set of cases selected on the their likelihood of producing aviation-impacting fog.
The study is led by James Pinto, the Deputy Director of NCAR RAL's Aviation Applications Laboratory,  with key science and modeling contributions from Kate Fossell, Mei Xu, Anders Jensen and Dave Serke and critical engineering support from Jeff Hancock. This study is a team effort with the University of Kentucky (PIs: Sean Bailey and Suzanne Smith), CVG Airport personnel, the FAA UAS Integration Office and the Wilmington, Ohio Weather Forecast Office.  These collaborations have been critically essential, as have the partnerships with landowners and parks and recreation managers throughout Northern Kentucky for allowing access to UAS profiling sites.
Read more about our work with Uncrewed Aviation Systems (UAS) here.