Atmospheric Challenges for the Wind Energy Industry Workshop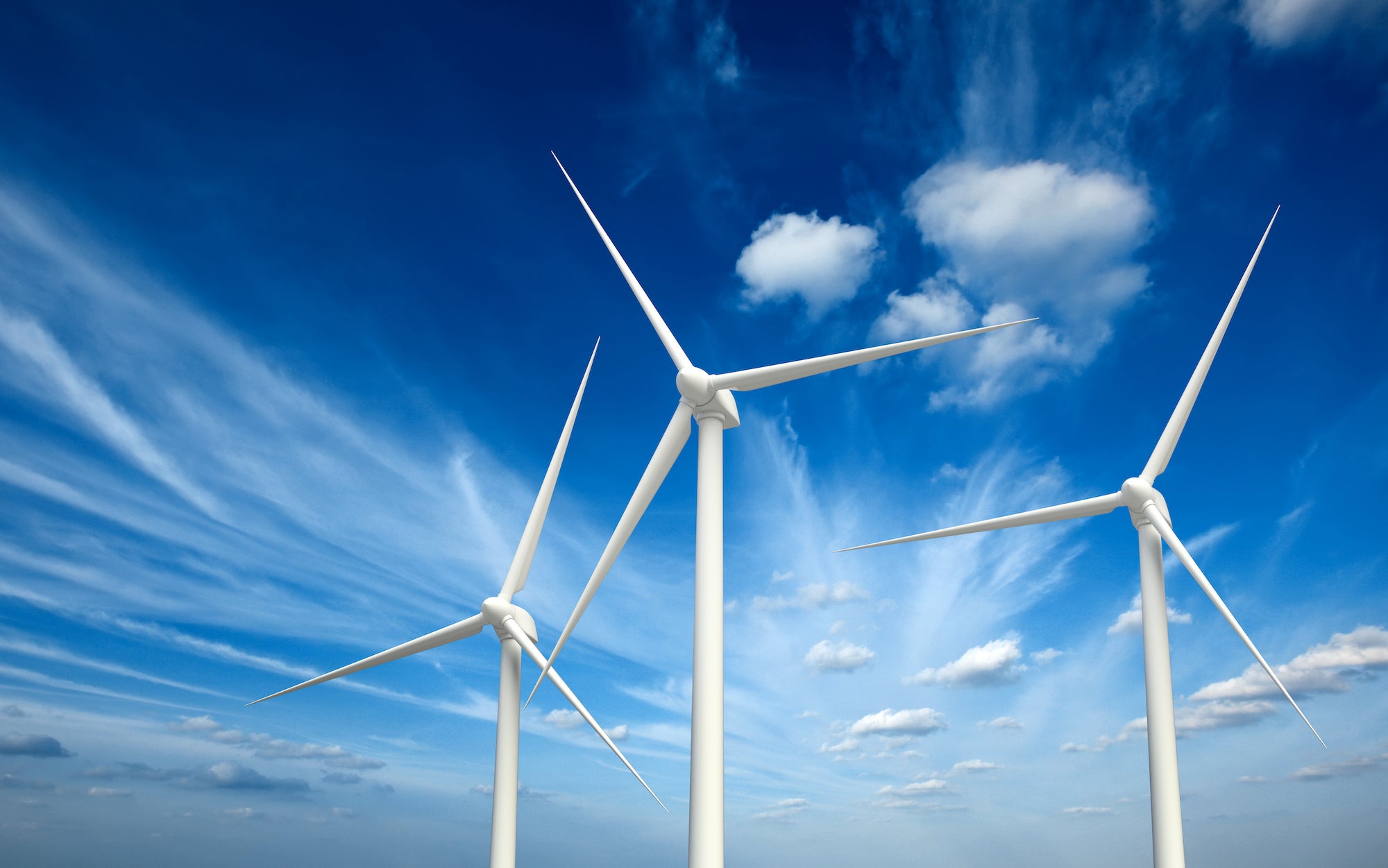 Oct. 19 to Oct. 20, 2020
8:00 am – 12:00 pm MDT
Main content
About
The workshop on Atmospheric Challenges for the Wind Energy Industry was held virtually October 19-20, 2020. Sponsored by the U.S. Department of Energy (DoE) Mesoscale to Microscale Coupling (MMC) Team, the workshop featured presentations from wind energy and atmospheric modeling experts. Approximately 200 participants joined in discussing the challenges of modeling for wind energy from the perspectives of industry and research.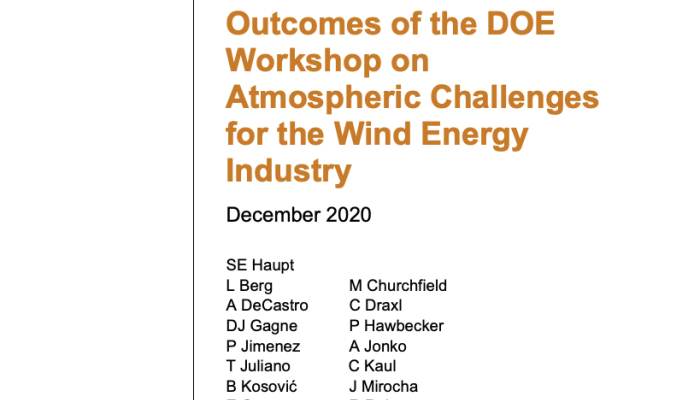 Industry experts from NextEra, Siemens-Gamesa, UL / AWS Truepower, RESurety, Inc., Vestas Wind Systems. Vortex, Sentient Science, and Equinor, and researchers from the National Center for Atmospheric Research (NCAR), the National Renewable Energy Lab (NREL), Pacific Northwest National Lab (PNNL), Lawrence Livermore National Lab (LLNL), and the Technical University of Denmark presented on a variety of inter-related topics. The workshop started with panel discussions on the current state and future visions for atmospheric research and wind energy industry. These were followed by smaller group discussions on the advancement of wind energy science and applications. The second day began with panels on Offshore Wind Modeling Opportunities and Challenges and Modeling Challenges for Wind Energy. Following the panels, participants attended one of three parallel sessions; Details of Downscaling, Modeling for Turbines, and Using AI in Atmospheric Modeling. 
We thank the presenters for their willingness to share their work and host discussion, as well as those who attended and participated. The workshop was successful due to the group's collaborative spirit and varied backgrounds.
Presentation slides can be viewed in the 'Presentations' tab. Videos of the presentations can be seen in the 'Videos' tab. 
Discussions and presentations have been summarized in a technical report:
Outcomes of the DOE Workshop on Atmospheric Challenges for the Wind Energy Industry - December 2020 (PDF)
To access MMC project data, please visit the DOE Atmosphere to electrons archive data portal at https://a2e.energy.gov/projects/mmc
For MMC modeling tools and assessment, please visit our GitHub page at https://github.com/a2e-mmc
A follow-up Industry & Government Roundtable discussion was held in June 2021 and is synthesized in this report (PDF)
Presentations
Videos
Day 1 - Monday, October 19, 2020
Big Picture Vision for Atmospheric Science Research
Day 1 - 1. Welcome and Goals – Sue Haupt, NCAR
Day 1 - 2. Introduction to DOE Wind Energy Technology Office (WETO) – Bob Marlay, WETO Director
Day 1 - 3. DOE Panel - Mike Robinson, DOE (Moderator)
Day 1 - 4. Industry Visioning Panel - Caroline Draxl, NREL (Moderator)
Day 2 - Tuesday, October 20, 2020
Technical Research Conversations
Day 2 - 1. Welcome back and Summary – Larry Berg, PNNL
Day 2 - 2. Offshore Wind Modeling Opportunities and Challenges Panel, Will Shaw, PNNL (Moderator)
Day 2 - 3. Modeling Challenges for Wind Energy Panel, Sue Haupt, NCAR (Moderator)